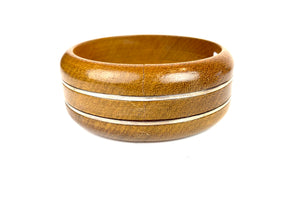 Candor Joyeria Double Bracelet Borders
Environmentally friendly Candor Jewelry.  Double ring bracelet from Lima, Peru designed using wood and silver.
Candor is known for preserving the environment by working with eco-friendly materials such as reused wood, recycled metals, Pima cotton and natural stones. Candor is certified by FarMined which encourage and supervises responsible artisanal and small-scale mining. Also, Candoris part of Kunan, Green Coalition Peru and AMSP (Sustainable Fashion Association of Peru).
---
We Also Recommend