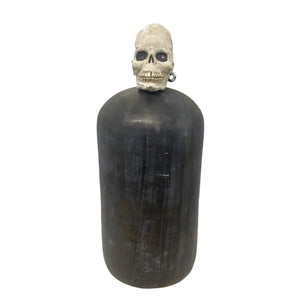 Black Skull Decanter
Isabel Sanchez. Black Skull Decanter. Oaxaca, Mexico. Technique: High Temperature Ceramic. Weight: 9.8 lbs., height: 17.5 in., length: 7 in. width: 7 in.
Isabel Sánchez's art explores the relationship between the body and matter both sensually and physically, using ceramics, putting the limits of the body in a constant game between the imaginary and the fictions that the subconscious derives. With more than 10 years working with ceramics, she has participated in various individual and collective exhibitions. Her experience and expertise with ceramics has led her to carry out various collaborations with artists, as well as other media such as dance and theater.
---
We Also Recommend